This is written for Wargame: AirLand Battle (ALB), and doesn't factor in changes made in Wargame: Red Dragon.
The sentiment among some Wargame players seems to be that this class of units is useless, or at least pointless to actually use. The argument goes something like this:
They're outclassed against tanks by their dedicated anti-tank counterparts.
They're outclassed against infantry by stronger standard infantry or Special Forces.
While both of of these points are true, some experimentation has still found an excellent home for these jack-of-all-trade infantry squads in my decks.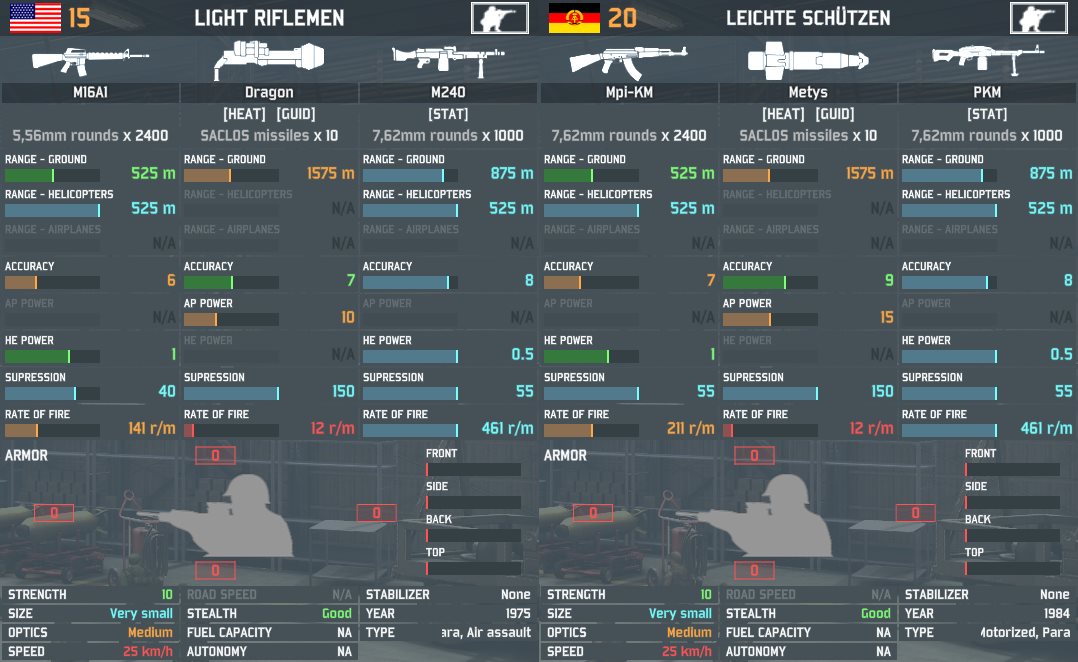 Continue reading "Using Light Infantry in ALB (Light Riflemen, Mountaineers etc)"