Merran's Mystery (December 2014)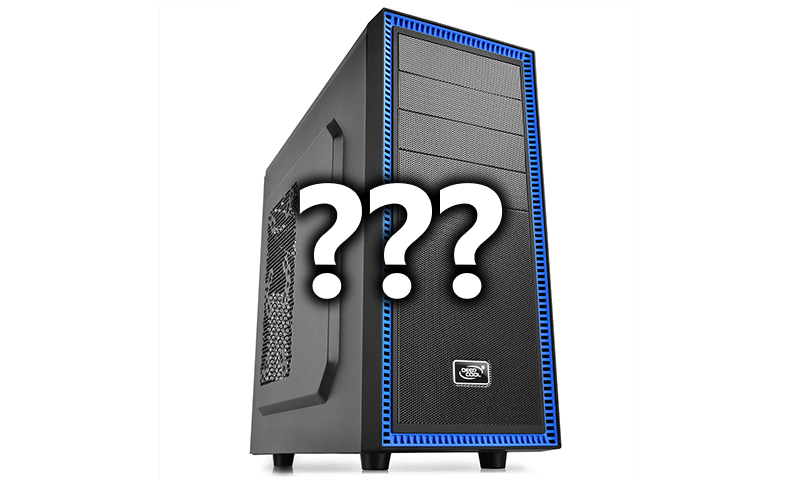 Most of these builds I've helped with have been for people with reasonably well known priorities: focus on gaming performance, keep it pretty quiet, whatever. Some people have less specific needs, which can make putting together the right system more challenging – how do you fit a glove if you don't know the hand?
Our friend  group caught wind that Merran was actually considering buying a new PC in the near future, so we preempted this and bought half of the build for her as a surprise present. The budget was limited, but performance requirements were also pretty low so at least there wasn't a mismatch.
Build involvement:
Component selection (lead)

Building the system (assisted)
Followup troubleshooting (lead)
Priorities:
Good general-use performance (web browsing, watching videos)
Light gaming performance (e.g. League of Legends)
Low cost
This is likely the lowest performance new system I've helped with from these articles, combining nearly the lowest components budget with the lowest performance requirements.
The Build:
| Part | Model |
| --- | --- |
| CPU | Intel Core i3 4160 |
| CPU cooler | Stock |
| Motherboard | ASRock H97M-Pro4 |
| RAM | Kingston ValueRAM 8GB (2x4GB) DDR3 1600/C11 |
| GPU | Asus (?) Radeon HD 7750 1GB (?) |
| Storage | 1x 2TB Seagate Barracuda |
| Case | ??? |
| PSU | SeaSonic G360 / Antec TruePower Trio 430W |
| Extras | 1x Silverstone 120mm (donated by me) |
Straight-up 2 core CPUs are basically a performance liability these days, and it wasn't drastically better back in 2014. A genuine quad core would be too pricey, which meant the 2 cores but 4 threads of an i3 was the appropriate middle ground between performance and price for this system.
The i3 4160 was selected – plenty snappy for the expected workloads. The stock cooler was just fine here, as acoustics had no special priority and there was no budget for a new cooler anyway.
Paired up with it we didn't need anything fancy, so I recommended ASRock's inexpensive H97M-Pro4 alongside 8GB of basically whatever was the cheapest RAM, which lead to 8GB (2x4GB) of 1600/C11 Kingston ValueRAM. I think this option was a few dollars more than a bog standard 1x8GB 1333 stick, but if this was the case, the performance difference was comparable to the cost difference so the extra couple bucks was invested.
The GPU for this system was provided by another one her friends who I didn't know, and it turns out it was an HD 7750 1GB. Not much power there, but it was adequate for her needs in the immediate future.
Given the tight budget an SSD couldn't really fit in (remember that 2014 SSD prices were a little steeper), so we stuck with a 2TB Seagate Barracuda for both the OS and general storage duties.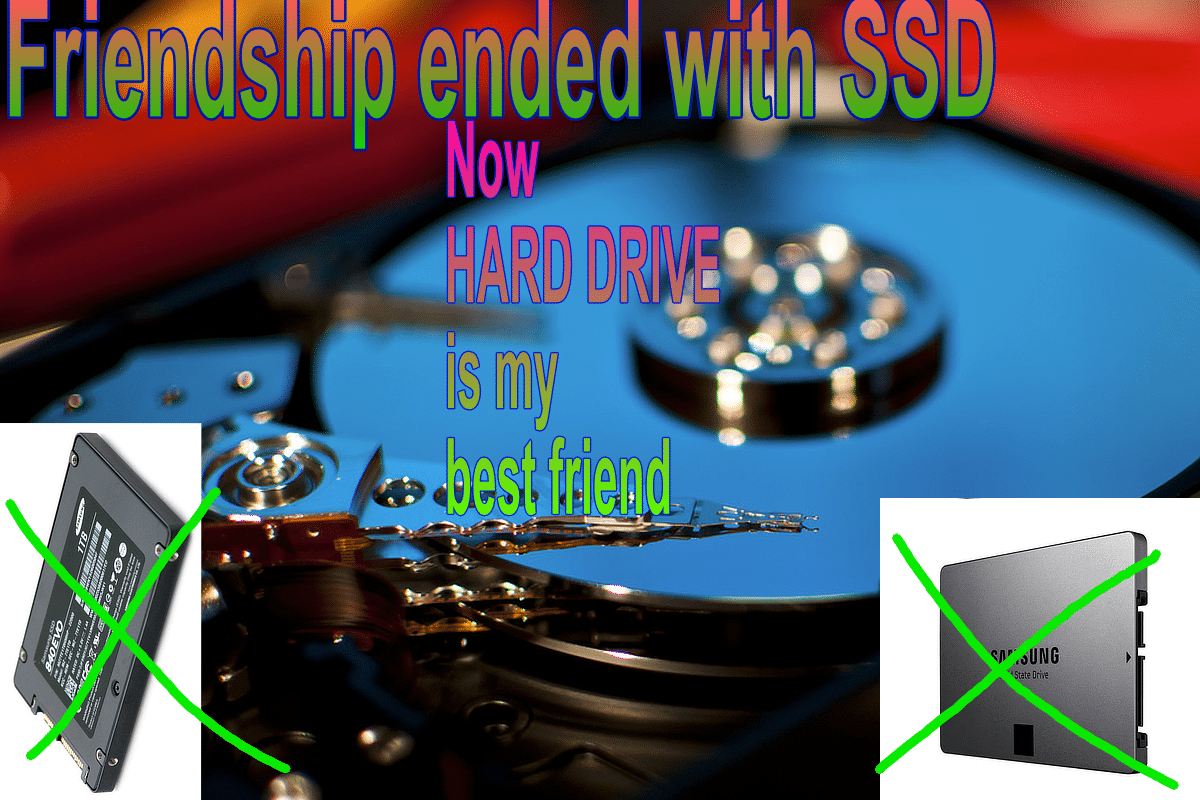 The case was being picked out by the same (?) friend that provided the GPU, and I'm not actually completely sure what it is. My best guess is it's an older variant of the Deepcool Tesseract, a very budget enclosure. I'm usually very wary of enclosures at this kind of price point (especially after first hand experience with the Bitfenix Comrade), but the Tesseract-alike bested my expectations and had a pretty smooth build process.
I donated an extra fan for the intake – the Silverstone 120mm that comes included in the FT02 case since I replaced it with something else in my build. It's an interesting looking fan with its little golfball-dimples. I'm guessing they don't have much practical effect given that nobody seems to use them in other fan designs, and Silverstone themselves don't even use it on any of their other fans as far as I know.
As mentioned in other builds, during 2014 SeaSonic's G-Series offered exceptional value at Australian prices – for some reason they were consistently cheaper than models that were supposed to be the same price in the US market. Given the extremely low power consumption at play, the G360's corresponding 360W would be more than enough to comfortably cover the power requirements for the other components.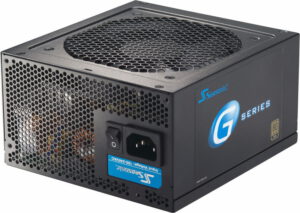 Unfortunately there turned out to be some kind of bizarre issue with the G360 that I've never seen before or since. Initially it seemed that the PSU was faulty – the system would regularly have trouble booting from an off state. I brought in a spare PSU to test it against and the replacement didn't suffer from the issue. It wasn't that the connections were bad either, as I rewired the whole system just in case that was the problem – without success. We thought "easy solution: send the PSU back under warranty because there's clearly an issue with it".
The G360 was sent back to the retailer noting the issue. The retailer tested it, found nothing wrong with it, then sent it back to us. That was.. unexpected.
I did some further testing by taking out the existing PSU of my sister's PC and hooking up the G360 in its place. Over multiple hours the system booted up fine, worked fine at idle, and worked fine under load. At that point I had no idea what the problem was, because both the PSU and the rest of the system worked fine when isolated from each other. I went so far as double checking that the combination of the two had issues, which I felt was enough to rule out loose cables etc. To this day I don't know what the issue is or was, but the G360 ended up having a permanent home in my sister's PC and Merran instead continued to use my spare PSU against my recommendation.
That PSU was a used Antec TruePower Trio 430W. That doesn't sound too bad except that the unit was around a decade old at the time, and the reason it was spare was because it had previously been used in two now-decommissioned systems over its lifetime. I'm a little surprised it still worked.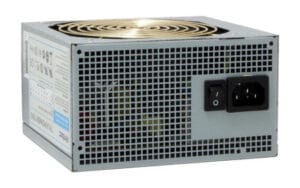 Upgrades and Changes Over Time:
Other than the PSU swap, I think the parts have been the same since it was built.
User Comments:
N/A (Merran never got back to me on my questions)
Reflection
A number of times I've overestimated people's willingness to use a custom-built PC as a pathway to upgrading a system rather than replacing it — which is one of the core reasons you would custom-build in the first place, particularly at the low end.
If I was tasked with the same parameters today [2017] (using today's environment, not parts from 2014), I would probably steer the user towards a second hand system, and probably a second hand pre-built at that. There are plenty of low cost Sandy Bridge / Ivy Bridge / Haswell ex-business systems for under $400, and if a low end GPU was the most the system would ever have installed, then the included power supply wouldn't even be that much of an issue.
Still, discounting the PSU issue the system worked fine, and it did all the tasks it was expected to. So although I wouldn't do it the same today, the environment was different back then and I don't necessarily think that the custom route was the wrong call. Well priced used systems take time to find and if you're trying to spring a gift (like we were), a brand new, unused system tends to make more sense.
After a few years of using this system, Merran eventually upgraded to a new pre-assembled system. I'm not sure what the eventual fate of this PC was after that happened.