In the course of my RoN modding adventures, I decided to make a broad-scope "tech demo" style mod, showcasing some of the moddable aspects of RoN that I felt were being underutilisied – and hopefully learning a few things in the process.
After trying to mod a few things that I feel have been vastly undermodded, I ran into.. some problems. After much frustrating troubleshooting and testing, I realised this was due a limitation of RoN's mod manager.
I then got to work on how to get around it.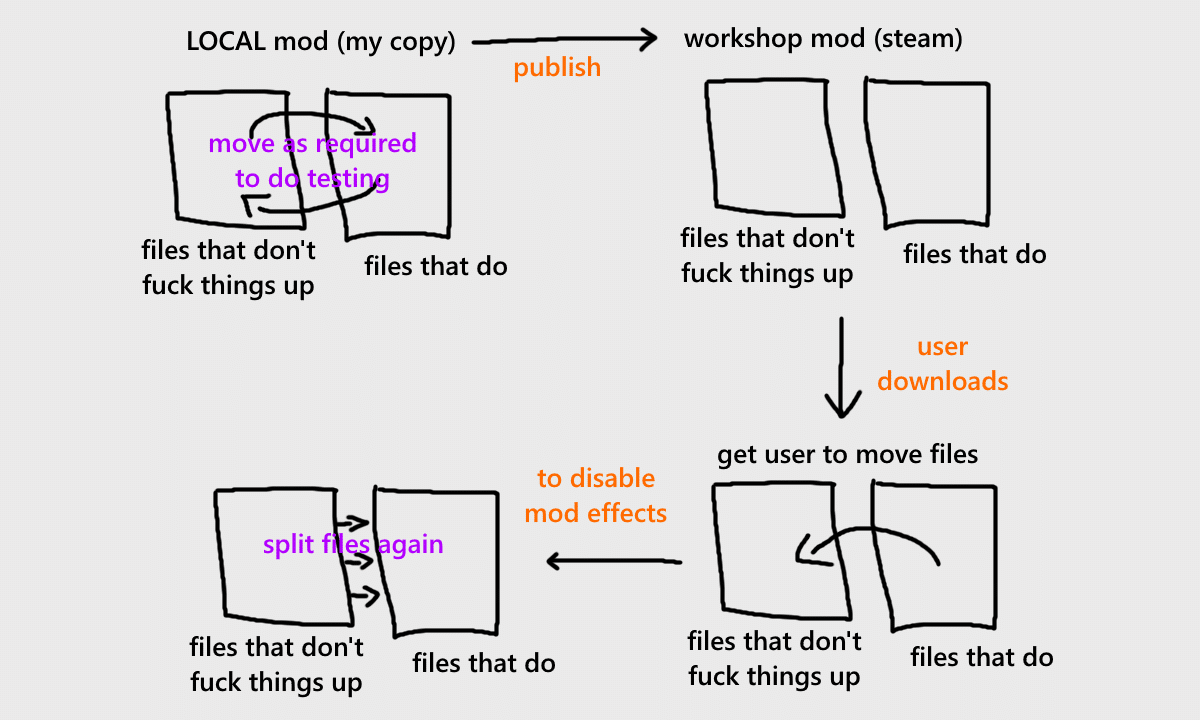 Continue reading "My Workaround for the Limitations of the RoN Mod Manager"